Local Artist Spotlight: Asher Mills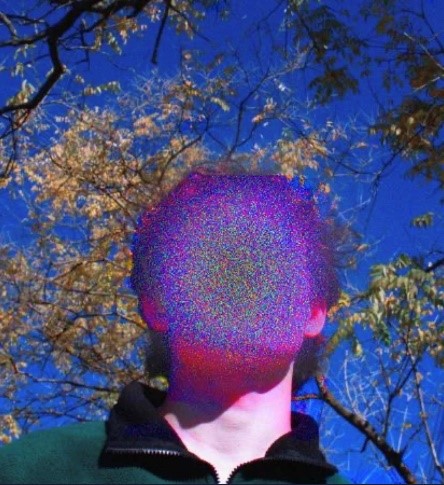 In an area full of extremely talented young musicians, one of the best artists Central Bucks has to offer is West senior Asher Mills. In August of 2022, Asher released '05, an EP of singer/songwriter ballads fully written, recorded, and produced by Mills. It's hard to believe '05 comes from a high school student, let alone one from our very own school. The EP is thoughtfully written, cleanly produced, and full of lyrics and melodies that manage to feel both raw and polished at the same time. Each track on '05 has a unique feeling behind it, yet the songs fit together amazingly.
Anyone who knows Asher is well aware of his deep respect and appreciation for all music. "I think it's the greatest funnel to channel your creativity," Mills stated. "Music is the great equalizer, especially in the modern age of technology where anyone from anywhere could listen to what you have to say." Asher started as a writer, and cites his lyrical ability as his "bread and butter." After learning piano, he then moved into songwriting. Asher recognizes a variety of artists and genres as inspiration behind his music. Listing everything from David Bowie and Bruce Springsteen to Blink 182 to Kendrick Lamar and Pharrell as favorite artists, Asher has a broad taste in music that clearly reflects in the unique nature of his own songs, which combine aspects of all the inspirations he listed.
When talking about '05, Asher explained, "I like to think of the EP as a short story, or a journey split into different acts." The first song, "April," is a melodic and laid-back love song that perfectly sets up the songs that follow it on the EP. "'April' is really whatever you make of it," said Mills, "but I took it as complacency, sort of that spring break fling feeling, the feeling of childhood where all responsibility is far off in the distance."
"April" then leads into "27," my personal favorite song on '05. Marking the beginning of 'Act 2', the 8-minute track features a phenomenal vocal performance, paired with an almost haunting chord progression that makes for a true showcase of Asher's ability. In "27," the themes of innocence expressed in April change into "the shock, the spring into action, and the moment of introspection…the whole idea was that a lot of us chase an imaginary standard of success and lose what makes us human." Asher cites the movie Whiplash and the works of Neil Young, who he quotes in the chorus of the song, as inspirations behind the lyrics on "27." When talking about "27," Mills explained, "If we only have one life, we better make it count, but when you spend all of your life wrapped up in future success, you die a regretful and resentful person…I feel like we don't really consider how close the end truly is until it's at our doorstep, which sounds kinda bleak but I think it's actually really hopeful. People can really underestimate what they can do in a day."
The third track, or 'Act 3', of '05 is "Rhinestone," a captivating story in itself while also fitting within the main themes of the EP. According to Asher, "'Rhinestone' takes place in the Roaring '20s, with the main characters being a disenchanted married couple, as the husband has cheated on the wife. Back then, rhinestones were a popular alternative to diamonds, and they were cheaper and easier to obtain, so it's a metaphor for their love." Asher's ability as a writer is on full display here, as the melancholic piano instrumental and lyrics fully immerse the listener in the story he's telling, in a way very few songwriters are capable of doing.
"

I think music is the greatest channel to funnel your creativity.
The final song on '05 is fittingly titled "Ending," wrapping up the themes and story of the EP. The instrumental of "Ending" reflects that of "April," as both have a more distinctly modern sound than the other two songs, which ties the EP together as a full experience, rather than just a collection of songs. "Act 4 really represents acceptance," Asher explained, "The drums on 'Ending' were meant to feel like running away, kind of trying to break free of whatever cycle you're in, and trying to figure out what you're supposed to do."
'05 is a really great project by any standard, but it's beyond impressive that it comes directly from a fellow CB west student. Even more so, it serves as an extremely exciting debut. Asher's ability as a storyteller and a vocalist is sure to lead to great things, and I personally can't wait to see what he does next.