Advice for Sophomores
Sophomore year can be stressful, even without a pandemic. We're here to help.
"Of course, it's important to stay on top of schoolwork and extra curriculars, but always remember to live in the moment. High school goes by in a blink and before you know it you'll be parting ways with your friends after you walk across the football field your senior year." -Skylar McFadden (Senior) 
"
Join Ultimate Frisbee"
— Jason Graham
"Sometimes all you have to do is mentally throw up the finger and walk away. Take a deep breath, gather yourself, and get some food. Then get back to what you were doing and be nice!" -Dana Zhang (Senior) 
"Don't be afraid to talk to people you've never met before.  You could be talking to your future best friend." -Gleb Ksenevich (Junior) 
"Don't get lost." -Mary Baltes (Senior) 
"Keep calm and do your best!  Don't lose focus and make a goal for yourself in sports, clubs, or academics!" -SeJin Lee (Senior) 
"Finding classes was almost harder than my actual classwork.  And eventually you will find your way around the halls!" -Sophia Ketner (Junior) 
"Stay true to yourself!  New school might be a bit scary, even if it's online!" -Francie Ebert (Senior) 
"Join ultimate frisbee." -Jason Graham (Senior) 
"Honestly just stay focused and continue doing your work every day.  It'll pay off by your senior year." -Sofie Gordon (Senior) 
"Don't let work pile up because it will become overwhelming very quickly." -Lauren Molenari (Senior) 
About the Writer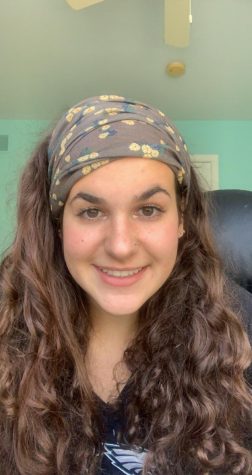 Ava Burchell, Staff Writer
Ava Burchell is one of the staff writers for the Court Street Press. She is a senior, but this is her first year writing for the paper. She has written...