The Record, for the Record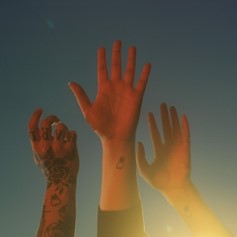 Fans of Julien Baker, Phoebe Bridgers, and Lucy Dacus have eagerly anticipated the trio's new album, titled the record. While the three female singers have created their own unique sound in their solo work; they build off each other's strengths in their band, boygenius. boygenius last released music five years ago in 2018. Each of the three singers have developed their own careers since then but reunited this year to create a well-loved album.
The album begins with an acapella track,   Without You Without Them. The lullaby-esque song reflects on the importance of familial past and its effect on a person. The next song, $20, revs up the energy, reeking of desperation. By the end, Bridgers is screaming at an unseen audience, begging them for just twenty dollars. In the next song, Emily, I'm Sorry, Bridgers addresses "Emily," apologizing and reflecting on their relationship. This song inspired boygenius's reunification after Bridgers sent this song to her bandmates. The echoey, even melody serves to emphasize the highs and lows of the singers' vocals.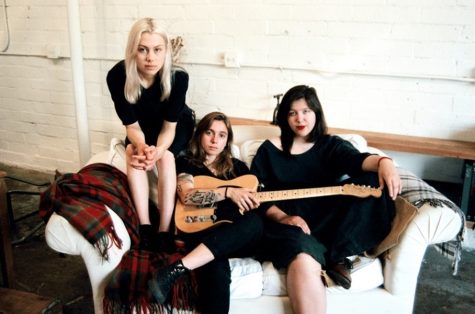 True Blue rhapsodizes about a flawed, yet healthy, relationship. Though Dacus acknowledges the short temper of the lover, she still emphasizes how "it feels good to be known so well." She appreciates being loved, not despite, but because of the other's deep understanding of her. Cool About It, by contrast, speaks of a failing or perhaps extinct relationship. Their love is built on lies, but Bridgers sees through the other's falsehoods, saying, "Once, I took your medication to know what it's like / And now I have to act like I can't read your mind." Not Strong Enough shows the effect of anxiety and depression on a relationship. The upbeat melody is at odds with the singers expressing their doubts and fears of not being good enough in a relationship. Revolution 0's soft guitar stars Bridgers and speaks of a simple, almost intangible love. Depression leaks into this song, just as in the previous track. Leonard Cohen plays off a quote by a folk singer and alludes to a moment of friendship in the band. It adds a comical break in the serious tone of the album.
In Satanist, Baker asks existential questions while staccato instrumentals tinge the song with a rebellious tone. We're in Love slows the album down, telling the story of two lovers who will find each other in the next life and the next. Dacus's imploring voice, combined with violins, gives the song an otherworldly feel. Anti-Curse plays off of Baker's actual near-death experience, painting a picture of teenage happiness and rebellion. Finally, Letter to an Old Poet completes the album with a multi-faceted view on a past lover. Bridgers laments about her inability to stop loving someone who she knows is not good for her. She feels both anger and tenderness towards them. By the end of the song, all three singers embrace the idea the idea of moving on from the ex-lover in a bridge that recalls a song from their previous album. Rather than wanting to be "emaciated," the three want to be "happy" instead.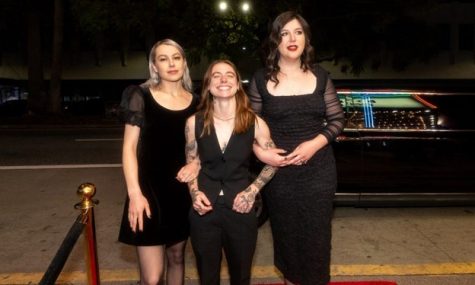 the record's masterful experience of love, heartbreak, and youth send the listener through a rollercoaster of emotions. Listeners who have experienced trouble with romantic relationships and mental health can find pieces of themselves in these lyrics. The long-awaited album has boygenius fans ready for more. There is hope that the next album will not be another five years away. However, each individual artist has enough music to satiate any starving listener.