SAT Changes: For the Better or Worse?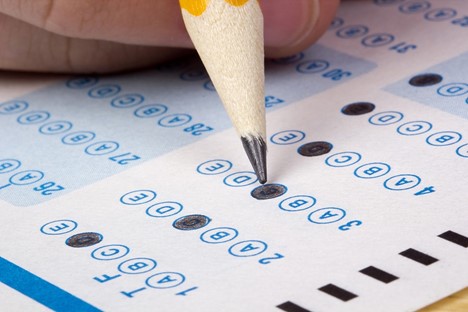 The College Board, an overarching company who runs many AP programs and SAT tests, announced changes for the SAT starting in 2024. The new test will be online instead of on paper, which will reduce costs while also saving resources, like trees for test booklets. However, the new format will require testing centers to have electronic devices for students to use to take the test. Going digital may also accelerate the process of grading the tests, as they will not have to be fed through a scantron. 
The changes will allegedly make the SAT easier for test takers. The current SAT is three hours long and has four sections: reading, writing, math with no calculator, and math with calculator. The new SAT will be two hours long and permit calculator usage for all the math problems. The reading passages will be shorter and easier, too, and only have one question corresponding to each. It may also be faster to select answers with a click of a mouse instead of bubbling in a scantron sheet. However, it may be more likely for students to accidentally click a wrong answer than shade in the wrong bubble. 
This is not the first time the College Board has changed the standards of the SAT. In the years before 2016, students would lose points for incorrect answers. After the changes that year, students would only earn points for every question they answered correctly. The reading passages' difficulty was also decreased. With the changes planned for 2024, the College Board hopes to attract more students to take the SAT. Many prospective college students also take the ACT, which is similar to the SAT. Many colleges look at both tests' scores when considering applicants. The ACT has a science section as well as an English, writing, and math section. This test is not run by the College Board; instead, ACT Inc. administers the test. Students may take both tests, either, or neither. However, they may become more willing to take the SAT, as it will be shorter and easier than tests from years past. Current high schoolers may feel frustrated over the planned changes, as they must take a more difficult test on paper while future students may breeze through an easier online version. Only time will tell if those services have the same demand with an easier test.