Highlights From the 2023 Grammys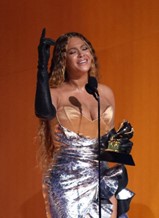 Airing Sunday, February 5th, the 2023 Grammys had many notable moments that will go down in history.
One of the main notable moments from the night was when Beyoncé broke the record for the most Grammy wins ever. Despite being late due to traffic for her first award, she was able to make it in time to win her second award of the night and gain enough Grammys to beat this record. Her album Renaissance, which was released in late 2022, proved to be a big hit with major songs like "CUFF IT" helping her bring home these Grammy wins.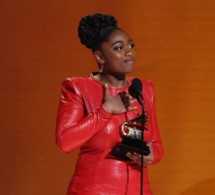 Another major moment from the night was when Samara Joy won the best new artist. Samara Joy, a 23-year-old jazz singer who released her second album Linger Awhile in 2022, was presented this award by Olivia Rodrigo. Rodrigo was last year's Best New Artist winner. After the complete shock of winning, Samara went up on stage to accept her award and thank her family and all the other artists present.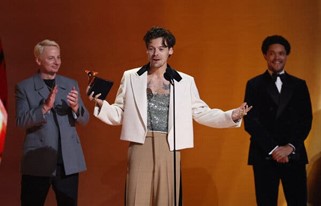 While there were many extraordinary performances from the night, one of the most memorable was Harry Styles' performance of "As it Was" off his new album Harry's House. While wearing a sparkly gray bodysuit, Harry Styles danced and sang to his hit song. Throughout the song, Harry and his backup dancers could be seen dancing on a turn table like in his music video for "As it Was." However, several accounts of the backup dancers later revealed that the turn table was spinning in the opposite direction than how they had been rehearsing weeks prior to the performance. Even with this issue, Harry and the dancers were able to push through and ultimately have a great performance. Later that evening, Harry even went on to win the Grammy for Album of the Year.