Student Interview: Jack Prisco
Jack Prisco '21 is a very talented stage performer. Here is my interview with him.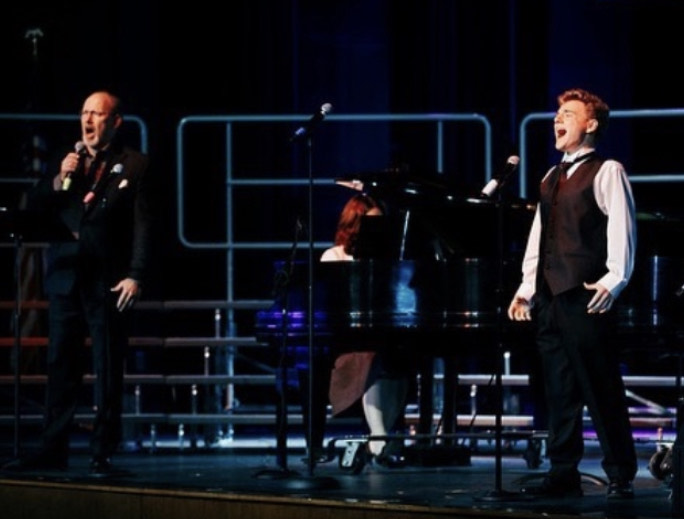 Jack Prisco and I first met in our CCD class at Our Lady of Mt Carmel sometime around 4th grade. I have enjoyed watching him in plays for several years now. I first saw him perform in Holes at the Town and Country Players.
MRB: When and where did you start acting?
JP: I started acting in fourth grade when my sister and I auditioned for Town and Country Player's production of "The Music Man."
MRB: Why is acting so powerful for you?
JP: It's a form of expression unlike anything else because of how it gives me the ability to find different parts of myself by expressing my creativity. I love being able to apply myself to pieces of theatre and make something completely original out of a role that has been played countless amounts of times.
MRB: Who inspired you to start acting?
JP: My family has always loved music and performance, so it's been really easy pursuing my interests with their support. I would say everyone I have worked with inspires me to look for different forms of expression and their work helps me find new ways to interpret works of theatre.
MRB: Which play is your favorite?
JP: I have a soft spot for "Sunday in the Park with George". It's a big goal of mine to perform in a Sondheim!
MRB: So far, who has been your favorite character to play?
JP: My favorite role to play so far was actually when I was an ensemble member in Hunchback of Notre Dame at Town and Country Players. It's, by far my most transformative experience as a performer.
MRB: What are your plans after graduating from CB West?
JP: After West I am hoping to go to school for Musical theater. But plans always change so I am keeping an open mind for the future!
Leave a Comment