Working in Doylestown, Pandemic Edition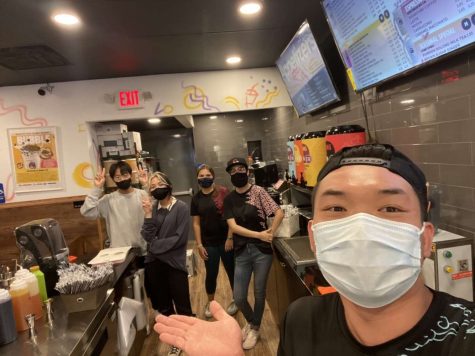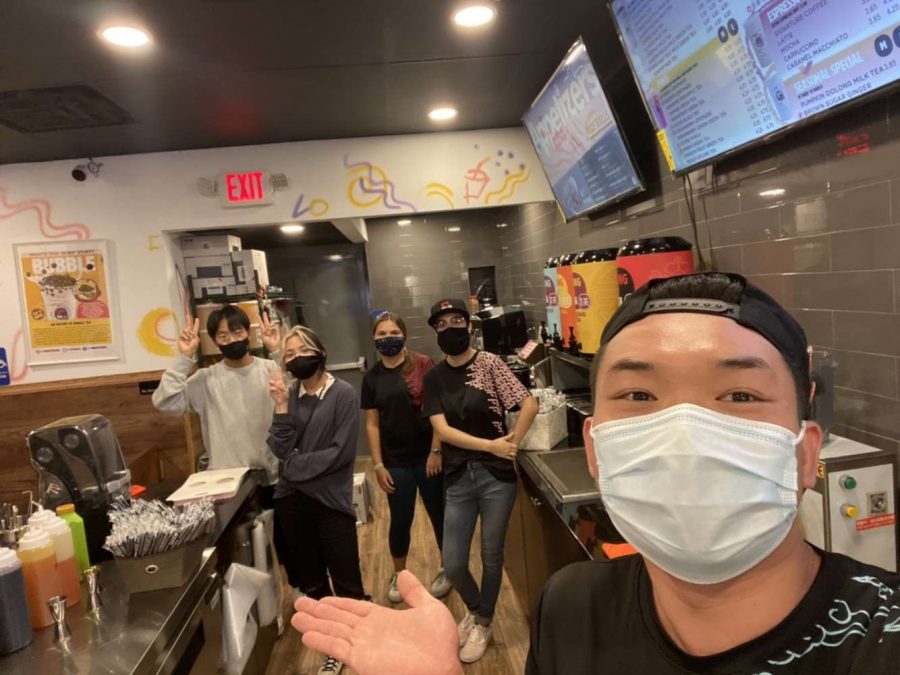 West is obviously the best high school. This is because of our fantastic location, right in the heart of Doylestown. We are just a short walk away from delicious food options, adorable small businesses, and a vibrant cultural scene. However, Doylestown has had to change up its day-to-day routine because of the pandemic. Nowadays, walking around town, you can see people wearing masks outside and inside, curbside pick-up and take-out windows being utilized, and streetside parking spaces roped off to use for outdoor dining. Looking around town, you can also see our amazing CB West students playing sports, holding protests, and going shopping. Bucks can be seen working at many of the businesses in town, too. Let's see what they have to say about working during this pandemic! 
Cooper, a senior Buck that works at Kung Fu Tea, describes working in a pandemic as follows:
"When I first got my job, it was in June and the pandemic was at its peak. I was hesitant at first to work because I didn't want to get exposed to the virus, but over time I realized that getting back to work gave me a normalcy that I didn't have before. Instead of sitting in my room and watching a show by myself, I was able to get out and contribute to the business that I was working for. Now in the fall months it is getting back to normal for me where I'm still able to go to work stress free!"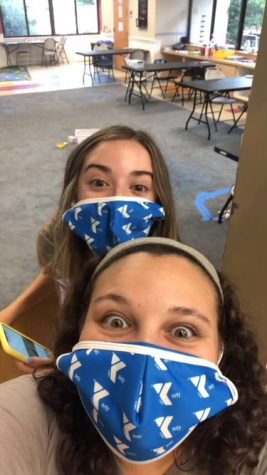 Julie, a senior buck that works at Raymer's Candy, has had no problem wearing her mask to work, but finds the customers to be a different story. "You get used to wearing your mask all the time very quickly, so that isn't an issue. The only frustrating thing is that because I work in customer service, I have to constantly deal with people coming in without masks on. Normally it's just that they forgot, but there have been a few times that people have simply refused to wear one."
Danyele, a senior that works at the YMCA's daycare, deals with the same mask issues as Julie. "Working at the Y is a ton of fun. I have coworkers that make it an enjoyable and easy job.  It's hard for the kids to keep their masks on, though, because they run around and get out of breath. But hearing them laugh and seeing them have fun makes working during a pandemic worth it."
Lastly, my mom, Michele Burchell, has made many adjustments to her small business. She proudly owns and is the director of Building Blocks Learning Center. She says to ensure the safety of her students and staff "I consult reputable sources, devise a plan, implement the plan, and always err on the side of caution."
The pandemic has had a major impact on the Doylestown community. However, I feel that it has brought us together as a community, as we can all relate to the same struggles of having to work through a pandemic.