West Students Take Action to Fight Climate Change
In Doylestown on October 2nd, these West Students rallied in the fight against climate change and its future dangers.
October 19, 2020
 The powerful protest was organized by Youth 4 Unity, a social justice organization led by local youth. Many of its directors are West students, like Alexis Albright, Ava Burchell, Jared Daniel and Chloë Weintraub, as well as its organizers. The group, primarily of Central Bucks students, gathered on the old courthouse's lawn and the sidewalks surrounding it.
On the grass, protesters listened thoughtfully to youth speakers who talked about the causes and effects of climate change. Some talked about the destruction wreaked on Earth resulting from unhealthy actions, while others described ways to help the environment. Still others shared poems on their pity and love for the planet. After the designated speakers shared their messages, the microphone was opened to any in attendance who wished to speak up. Being mindful of the planet's health meant keeping people's health in mind, so social distancing was employed between groups and the microphone was sanitized between uses.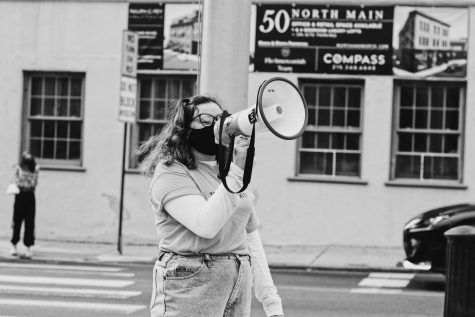 On the pavement, the protesters were led through chants while holding beautifully crafted and powerfully detailed signs. Some slogans on the signs read, "You'll die of old age. Us? Climate change." and "There is no Planet B." Many of the cardboard pieces were splattered with illustrations of Earth on fire. A few noteworthy chants were, "Climate change is not a lie; do not let our planet die!" and "Waters rise, hear our cries, no more lies for business ties!" Passing cars and pedestrians heard these unforgettable chants. Some expressed their support with honks or smiles, though the protest did not go without opposition yelling from the enclosures of cars.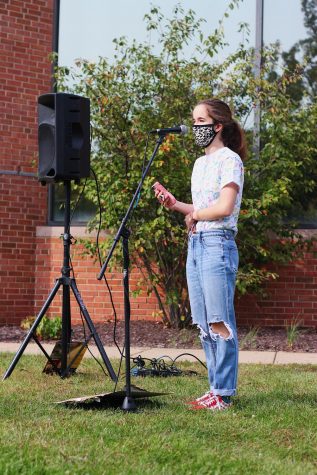 Climate change can not be ignored. Its effects can be seen every day and observed over long periods of time. Students all around the world participated in climate strikes in September by refusing to attend school and taking to the streets to protest for global leaders to take action. Humans are already feeling its clutch, with higher temperatures, more severe storms, rising sea levels, and melting sea ice. It's only a matter of time before nonrenewable resources run out, so turning to sustainable energy is key. There should be no controversy over trying to save the Earth.