Mark Wahlberg: An Inspirational Devotion to Faith
You may recognize actor and businessman Mark Wahlberg in his famous movies, such as Ted, Planet of the Apes, The Other Guys, or you may know him because of his famous businesses, such as Municipal and Wahlburgers. Wahlburgers even has its own reality TV show attached! But one thing that you might not know about him is that he is a devout Catholic. Recently, Mark Wahlberg spoke out about his faith and about how he maintains it as a busy Hollywood star.
Mark's Journey
Wahlberg shared in an interview with Caron Butler that like many others, religious or not, he has made many mistakes throughout his life. During his rough periods, he even spent time in jail due to criminal charges, such as aggravated assault in 1988. In the years since then, Mark has greatly worked to improve himself and has had miraculous success. Even though he has technically been a Catholic all his life, he's only opened up about his serious religious practices during these past few years. As he stated when asked about his spiritual life for a Style article, "My faith has given me everything. It's helped me find purpose and discipline and allowed me to succeed in my work. It's also enabled me to lead a good family life and enjoy a wonderful marriage where I dedicate myself every day to their happiness and well-being. Faith has made me a better man in every respect." Evidently, Wahlberg has transformed his life and become a better person through his faith. Since 1988, Wahlberg has maintained a crime-free life and has worked his way to having a faith-based lifestyle.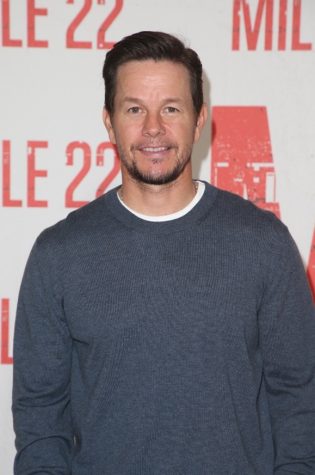 How Does Mark Follow Catholicism?
While Mark works as an actor, businessman, and family man, he also devotes countless hours to practicing his faith. He states that every day, he starts his morning with a prayer and a scripture reading. Additionally, throughout his weeks, he does usual Catholic practices, such as attending mass on Sundays. Additionally, Mark recently expressed his faith through something that he does best, acting. Father Stu, directed by Rosalind Ross, featured Wahlberg as the main character, a boxer-turned-priest who faces health and family issues while in the process of finding his faith. Mark has also used his relationship with God to cope with the stress of his life and career in a positive way. "Knowing how to deal with loss, disappointments, sickness, all those things… it's everything. My faith is everything. No matter what, if you live to be 110, it's still a very short life. So, I have this wonderful idea that I'll be able to see my dad again and if you do good in this life, there is a heaven, there is a better place," Mark preached in his interview with Caron Butler. Driven by his belief in life after death and his devotion to God, he routinely worships and takes part in religious practices to improve his spiritual, mental, and emotional life. Additionally, to incorporate his religion with his interest in business, Mark began a partnership with Hallow, a Catholic prayer app.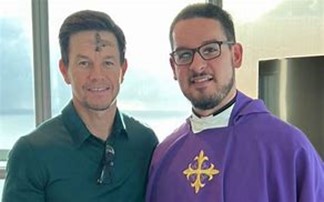 Hollywood and Christianity
As Mark Wahlberg maintains his faithful lifestyle, he is also trying to continue a successful career as a Hollywood actor. Recently, Mark shared with Fox News that he works hard to maintain a balance between his professional and religious life in an industry where it is difficult to be taken seriously for religious beliefs and restrictions in general. Recently, Mark moved to Las Vegas with his family with the goal of a better quality of life in mind, though he is still an active actor. Catholicism has greatly affected Mark's career choices, such as acting roles that he accepts in the world of film. In the Catholic (Christian) faith, it is considered unholy to engage in acts that are deemed inappropriate, such as general disrespect, profanity, pre-marital intercourse, and other things that most people, regardless of faith, may say is morally wrong. Due to this fact, Mark currently attempts to avoid roles that will lead him away from his faith, which, in the modern age of cinema, is extremely difficult to do. Nevertheless, despite the difficulty of maintaining his career and his faithful life, Mark's tremendous effort has led to success.
Looking at the big picture, Mark has inspired thousands of people to stand for what they personally believe in, even if you face challenges along the way.
If you are interested in learning more about religions throughout the world, please visit www.worldreligiondatabase.org.