Bird is the Word: A Timeline of Twitter Chaos
Twitter was established in 2006 by a New York University student named Jack Dorsey. This app slowly took off and gave everyone with a cell phone or computer a platform to share short messages with many people at once, or "blog" in the days of early social media. By 2008, up to 300,000 tweets were being shared per day on various topics, and that number rose to 50 million tweets per day by early 2010. For many years, Twitter remained a relatively tame and fun place to share opinions and be informed on a wide range of topics.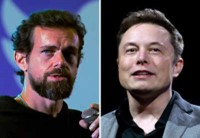 Today, Twitter remains to be a major social media platform with at least 500 million tweets being shared each day. However, Jack Dorsey stepped down from his role as CEO of Twitter on November 29, 2021, and as of October 27th, 2022, Elon Musk has filled this role. Even though Musk is an accomplished individual–being the founder of famous brands Tesla and SpaceX—there has been an uptick of drama in the Twitter world recently. This has people around the world questioning if having Elon Musk as the CEO was the best thing for the app. Here's a basic overview of what major events have occurred on twitter since Elon's takeover on October 27th.
Disclaimer: This article was written on 1/7/2023
In conclusion, Twitter has faced an impressive number of issues in the past few months, and it is often questioned whether or not these problems were ultimately caused by the recent shift in management. To read more about these events, visit your favorite news website or grab a newspaper and get informed!