New Year's Around the World
On New Year's Eve and Day, there are many different traditions and celebrations that surround the globe. In the United States, popular traditions include cracking open champagne and setting off fireworks to welcome the New Year. In this article we will be taking a deep dive into the festivities that are special to cultures around the world, spanning to all 7 continents. The countries that will be featured in this list are Peru, Kenya, Ethiopia, Italy, Poland, Ukraine, Pakistan, Brazil, Chile, Haiti, Japan, and Uzbekistan.
Peru
In Peru, many people introduce good luck into the New Year by placing three potatoes under a chair or couch in their homes. Out of the three potatoes, one is fully peeled, one is half-peeled, and the last one is not skinned at all. Once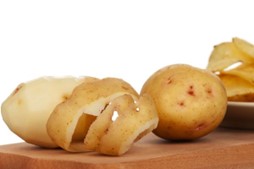 midnight arrives, a member of the household reaches under the couch or chair and pulls out a random potato at random. The potato that is pulled predicts the family's fortune for the New Year. The completely skinned potato shows poor fortune for the New Year, the half-skinned potato predicts a normal financial year, and the whole potato signifies a very successful year ahead. Additionally, Peruvians welcome the New Year by sprinkling rice throughout their homes to bring luck, money, and fertility in the coming year.
Kenya
In Kenya, New Year's Day is celebrated by throwing parties, attending festivals, and having additional celebrations such as parades. New Year's parties in Kenya begin on December 31st and consist of music, firecrackers, dancing, and singing. When the clock strikes twelve, Kenyans shout and make loud noise to welcome the New Year. Kenyans that follow the Christian faith also hold church services on New Year's Day to thank God for another year. Kenyan Christians hold many religious festivals across the country.
Ethiopia
Rather than the coming of the New Year being called "New Year's," Ethiopians have called it Enkutatash for many centuries, which is an Amharic title that translates to "Gift of Jewel." In Ethiopia and Eritrea, the unique name of Enkutatash is used because, according to a legend, the Queen of Sheba, a kingdom mentioned in the Hebrew bible, returned from a visit to Jerusalem of New Year's Day and was greeted with gifts such as beautiful jewels. On the day before this holiday, people attend church services and pray towards the upcoming year. Aside from the religious aspect of Enkutatash, Ethiopians prepare popular dishes such as spicy chicken stew, minced beef, liver, and lamb to enjoy on Enkutatash. This holiday is celebrated on either September 11th or 12th, however, instead of December 31st/January 1st.
Italy
In Italian culture, people most commonly eat cotechinos, tortellinis, or lenticchie as their first lunch of the year. In simpler terms, the most common lunches for New Year's Day in Italy are large pork sausages, stuffed pasta in chicken broth, and lentils in sauce. Another fun activity that is common on New Year's in Italy is eating lentils and grapes when midnight arrives. Italians partake in this tradition because they believe these foods are seen as a symbol of wealth and happiness.
Poland
In Poland, a special New Year's tradition is taking a shower with extremely cold water before they eat dinner. The bucket or bowl that holds the cold water should have a silver coin at the bottom. This tradition is supposed to give someone more luck in becoming rich in the next year. In addition to taking icy showers, Polish people often wrap fruit trees with straw on New Year's because it is believed to give them protection and a good harvest in the New Year.
Ukraine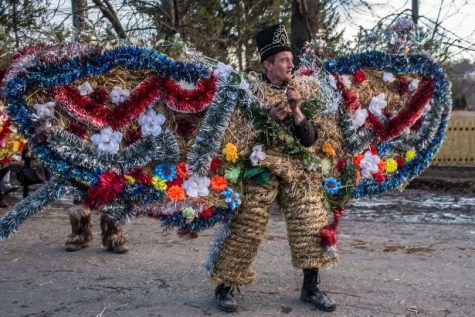 On the 13th of January each year, Ukrainians celebrate the festival of Vasyl and Malanka. This day is the feast day of St. Malania the Younger, who was a Christian saint. On this day each year, a parade is held where men, children, and teenagers dress up as different characters. Even though the characters stay the same each year, there are many amazing and interesting costumes such as queens for the young girls, and Kings, doctors, horsemen, and grandpas for the men and little boys. Additionally, another option for a man's costume is the Bear. This is a very honorable role that can only be played by a young, unmarried man. In some districts in Ukraine, the bear costumes come complete with large wings.
Pakistan
In Pakistan, New Year's is called Nowruz. A popular tradition for the New Year in Pakistan is to gather and burn piles and stacks of wood. The fire that is a result of burning the wood on this day is believed to destroy any evil from the past year, so none may enter the next.
Leave a Comment