The 2022 World Cup: Updates
December 15, 2022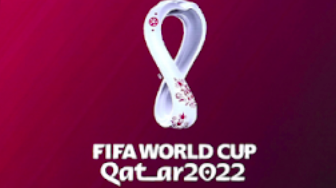 The 2022 World Cup, hosted in Qatar, has brought soccer fans together internationally. Below are the countries (and their group) competing (bold teams advanced to the knockout round):
Group A: Qatar, Ecuador, Senegal, Netherlands
Group B: England, Iran, United States, Wales
Group C: Argentina, Saudi Arabia, Mexico, Poland
Group D: France, Australia, Denmark, Tunisia
Group E: Spain, Costa Rica, Germany, Japan
Group F: Belgium, Morocco, Canada, Croatia
Group G: Brazil, Serbia, Switzerland, Cameroon
Group H: Portugal, Ghana, Uruguay, South Korea
HOW DID THE U.S. MEN'S SOCCER TEAM DO?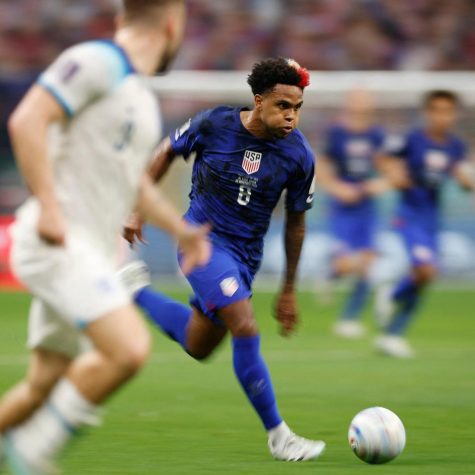 The much-anticipated Group B match between England and the United States resulted in a tie (0-0), which brought joy to American fans who have insisted on calling the sport soccer as opposed to football. Iran vs US was an edge-of-your-seat match, which ended 1-0, qualifying the US into Round of 16. Christian Pulisic scored the winning goal but was later rushed to the hospital for a pelvic contusion (bruise). However, the US team lost to the Netherlands in the Round of 16 on Saturday, December 3rd (1-3), which advanced the Netherlands to the Quarterfinals.
Regardless of the United States' loss in the Round of 16, the US team is now given time to reflect and improve their strategy for the next World Cup. Their resilience and spirit will forever be noted as a 'win' to Americans and did not disappoint avid soccer fans hoping for a better outcome.
2022 WORLD CUP WINNER
Update:
Aaaand Argentina has done it! This final game has been rated by many as the best of all time, and not without reason: it was back and forth with twists and turns and it was never clear who was going to win. Messi, in what will likely have been his final World Cup, has finally completed his resume as one of the best soccer players of all time. Messi scored 2 goals out of Argentina's 3, and also made his PK in the penalty shootout, which Argentina won 4-2. The event, however, also proved Kylian Mbappe is going to be the next world's best player if he continues on his current track. He scored a hat trick in the final game, which has never been done before. In a way, the game was like a passing-the-torch moment, where Messi finally achieved a World Cup victory, but Mbappe has taken the reigns and has the most promise for the future.
Written Dec. 12th:
According to Statista Calculations, Brazil is the favored team to win the World Cup with a 29.4% chance. Argentina follows with 16.7%, France comes in third with 15.4%, and Spain has a 13.9% of winning. W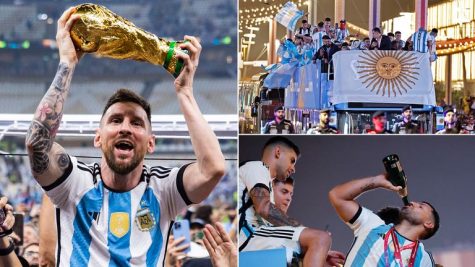 hile this is hopeful news for Brazil fans, this World Cup is Cristiano Ronaldo (Portugal) and Lionel Messi's (Argentina) last. These two GOATs have never won a World Cup, so this one is particularly important for their legacy. Both players have an incredible record: Messi has scored 759 goals from the 957 games he has played in his career and Ronaldo has scored 804 goals from 1106 games. It is entirely possible for Ronaldo and Messi to lead their teams into the Semifinals; however, they will face huge competition if Brazil (with captain Neymar Jr.) also lands in the same position.
THIRD PLACE GAME
The third place match between Croatia and Morocco resulted in a 2-1 comeback win for striker Modric and Croatia. While not as exciting as the final, this game was still a spectacle and was very even throughout. While many fans may have been hoping for a Morocco upset victory, Croatia was not in any way an underserving victor (they won second place in 2018).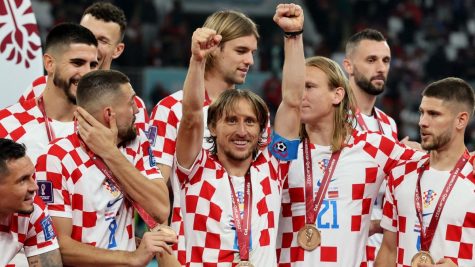 The World Cup was a highly awaited sports event that has not disappointed. From Richarlison's revolutionary goal to Spain's crushing win over Costa Rica (7-0) to Morocco's legendary upset run to Messi finally taking home the trophy, it has been an action-packed few weeks with many claiming it was the greatest World Cup of all time.