Las Frida's Brings Authentic Mexican Food to Doylestown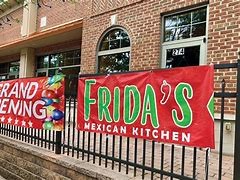 A new restaurant has opened in the borough of Doylestown at 274 S. Main St.! Las Frida's Mexican Kitchen is an "authentic street style Mexican restaurant" that now has five PA locations, including Lansdale, Limerick, Maple Glen,
Open 10 a.m.-8:30 p.m. Monday-Saturday, and to 7:30 p.m. on Sundays, Las Frida's serves breakfast, lunch, and dinner, with a wide variety of selections. You won't be at a loss for options when looking at their menu. From soup, salad, chips and salsa, and other starters, to entrées like tacos, burritos, and fajitas, to desserts like flan and churros, a delicious meal is always ensured. A personal favorite is the burrito asada, a classic steak burrito with fajita veggies, rice, black beans, lettuce, and pico de gallo, topped with ranchero sauce, cilantro lime sour cream, and guacamole.
"
We enjoy what we do and is a pleasure to share our passion for great Mexican food with our customers.
— From Las Frida's official website
The atmosphere of Las Frida's is very cheerful, with bright colors decorating the interior, and a friendly waitstaff that makes your experience that much more amazing. All around this restaurant is a glimmering and wonderful edition to the dining options of Doylestown, one that is sure to grow to be a local favorite.