Holiday Events in Doylestown and the Surrounding Areas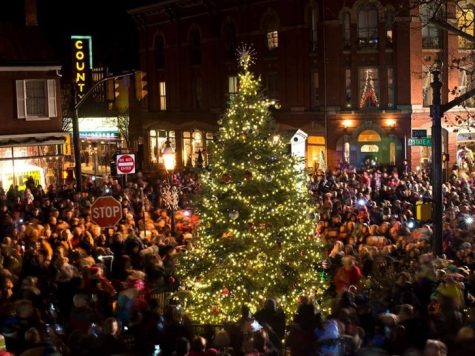 The 108th annual tree lighting happened on Friday, November 25. Each year, this event always seems to bring the community together by starting off the holiday season. The evening started out with the Bucks Country Gentleman followed by the CB West Choir. They made everyone cheerful by singing holiday songs and insisting on others to sing along.  Following that was the parade and the Frozen sing-along, where we got to see Elsa and Anna welcome Santa, the Grinch, and Mrs. Claus. Later, kids were also able to take pictures with these holiday characters. Then, at approximately 6:45, the town gathered around the Starbucks parking lot to count down the moments before Santa was raised by the firetruck to light the enormous tree. Now for all of December, the tree will stay lit, brightening the center of our town.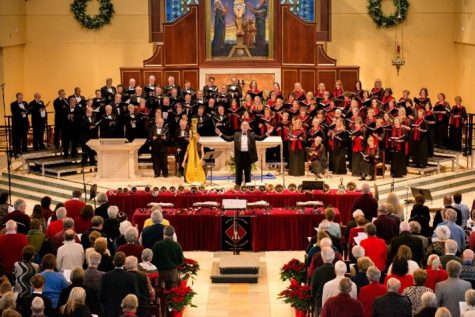 If you enjoy Christmas music, you will love this event. On December 10th and 11th, you can witness the musical greatness of the Bucks County Choral Society at Our Lady of Mount Carmel. The group will be singing Christmas carols starting at 7:30 pm on Saturday (December 10th) and 4:00 pm on Sunday (December 11th). This annual Festival of Christmas Music is a generally well-liked event in the community, so make sure to get your tickets soon!
One of my family's favorite holiday traditions is going to Shady Brook Farm's Holiday Light Show. The event is open Sunday 
through Thursdays 5-10 p.m. and Fridays and Saturday's 5-11 p.m. At this event you can either drive through and view all the light displays in your own car or rent out a wagon. As well, the farm has a certain radio station with holiday music that matches with the displays you are seeing. The light show will be set up and available now until the very end of January. To buy tickets and possibly rent a wagon, click here.
Leave a Comment