Football Pep Rally 2022
November 15, 2022

Overview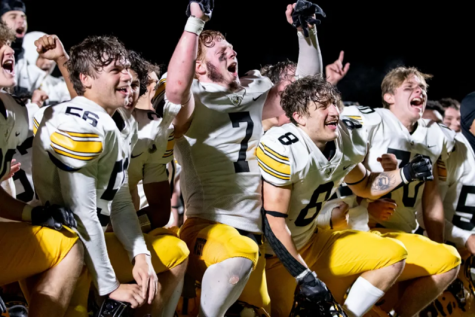 Before the CB West Football team successfully fought CB East on October 28, 2022, Central Bucks High School West hosted a pep rally for students to get excited for the upcoming game. This pep rally was complete with games, entertainment, and appreciation for our school athletes and supporters.
Background
During the 2022 season, the CB West football team had a record of 5-4, which means that they had won 5 games and lost 4 during their season so far. The CB East football team on the other hand, had a record of 8-2 prior to facing West.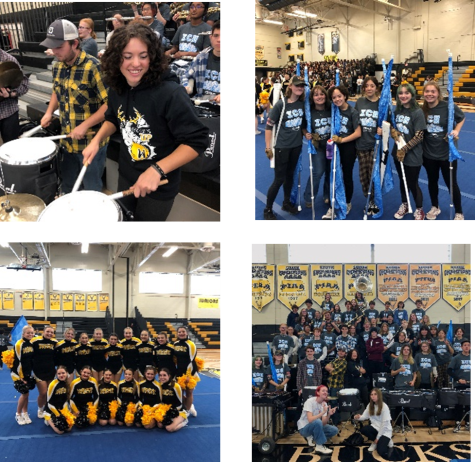 During the pep rally in the gym of CB West, there were many exciting moments to get the whole school hyped for the upcoming event later that night. To begin the rally, our CB West sports teams were brought into the gym one by one and cheered for. By doing this, the students of West showed their appreciation for the players and wished them good luck for their upcoming games against CB East. Afterwards, the CB West Marching Bucks performed the first movement of their pregame show called "Ice." The marching bucks will be performing the entirety of their field show at all the playoff football games! After the marching band performed, the cheerleading squad presented an outstanding routine that impressed many in the audience. When this concluded, student athletes and their teachers played an entertaining game of elimination called "the pom-pom game." In this game, players are given different commands, like Simon Says, while there is a cheerleader's pom-pom on the floor. The host of the game can say "heads, shoulders, knees, pom-pom!" and whoever from the set of two people grabs the pom-pom first wins the round. The pep rally was concluded with a teacher-student  hype dance. Overall, the pep rally energized those who attended and made for a positive and motivated game later that night.
"What did you think?"
"The pep rally was really fun and it was cool seeing all the different parts of CB West. My favorite part of the pep rally was watching the final dance. (Especially Mr. Weaver!) It was surprising seeing how much energy was at the pep rally. It was Friday and I know I was tired but it was a really cool seeing everyone come together to make it a really special experience for everyone."
– Joey Modestine, West Marching Band, class of 2023
"The pep rally was a really neat experience. It was really cool to see the entire school come together. My favorite part of the pep rally was when they did the dance thing and I saw my boy Cruz dancing. The most surprising thing about the pep rally was honestly the opening. I wasn't expecting the cheerleaders to be doing flips and such in the gym, but it was very impressive."
– Sean Zornick, West Football Team, class of 2024
"I thought the pep rally was a good way to celebrate sports and it brought everyone together and there was a lot of school spirit. My favorite part was representing my cross-country team. What surprised me was the amount of interaction there was from the band when each team got announced and the activities students got to participate in. Overall, I really enjoyed the pep rally."
– James Przybylski, West Cross Country Team, class of 2025
"The pep rally was really fun, and it was nice that the whole school was together. My favorite part of the pep rally was probably playing the Pom game against the upperclassmen and teachers. I was surprised by how excited everyone was and how much fun we all had."
– Elsa Carter, West Cheerleading, class of 2025