Coffee and Cookies at the Revamped Café
Outside of the gym, in West's lobby, a line can be found running down the wall, in the morning and at Lunch and Learn. At the end of the line is the Café! It's a spot for a snack or drink for those who don't want to purchase a full meal in the cafeteria, and as the line suggests, it's very popular amongst students.
They sell all types of food and drinks, from chips, to Powerade, to muffins, to salads. Their most popular items, however, are the variety of coffee drinks and chocolate chip cookies.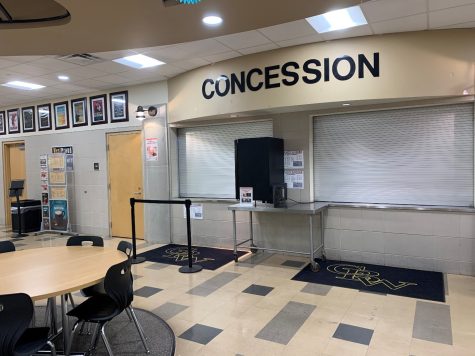 Around the halls and classrooms at West, many students carry around coffees they bought that morning, which proves to be easier and cheaper than going to Starbucks or Wawa before school. For only $4 at the most, you can get a large iced or hot coffee of any flavor.
The café's cookies are famous at West and so popular that the price has risen 25 cents from the beginning of the year's price of $2. They frequently sell out before the end of Lunch and Learn, so people rush to get them. A great debate surrounding these cookies are whether they are better crispy or soft, but the majority of students agree with the latter. You can vote on the front page of our website which you prefer!
So, if you're ever looking for a quick snack, treat, or morning pick-me-up during the day, check out the newly revamped Café in the lobby! There is something for everyone, and at low prices, it's a great option to keep you energized throughout the school day.