Bucks Basketball is Back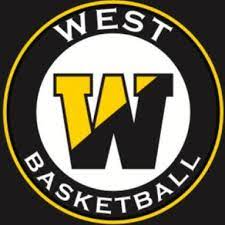 As we all prepare for the holidays and gather around the fireplace with friends and family, something else is heating up around CB West – basketball season.
Hoping to bounce back from a 4-13 record last year, the Bucks are hungry to get an early and hot start to their season. As well as establish themselves as a powerhouse within the Suburban One conference.
Last week, I was able to sit down with players Donte Mancini and John Stim to learn more about how the Bucks feel going into the upcoming season.
Mancini, a senior captain and guard for the Bucks, was filled with nothing but optimism.
"The team this year is looking good," he told me during our conversation. "We have a solid core of seniors plus a lot of younger guys with great potential."
Compared to the two seniors West had last year, this year's squad comes into the season with a mix of both experienced upperclassmen and talented underclassmen. The balance of players – especially since most of them have played together for at least one season – already gives the Bucks a sense of comradery that didn't exist in the year before.
However, there's another reason the team feels even more like a team than last year.
"A big thing we didn't have last year was the bonding aspect with Covid not allowing us to hang out much," Mancini told me. "This year's team is much closer, and we are a really tight knit group."
Unlike most years, last season's team couldn't have team-bonding events before games or host fundraisers throughout the season. The absence of those social outings left a hole in last year's team that this year's Bucks hope to fill this upcoming season.
Mancini also explained how valuable the team's leadership is to their overall success.
"Being a captain alongside John Lee is really just special," he said. "A lot of younger guys on the team haven't had a real season with fans and opposing student sections, so teaching them how to react and shaping the team will be a fun task," Mancini laughed.
This year, fans will finally be back in the stands, and the team hopes CB West and its students are ready to come out and support them.
John Stim, a senior guard, told me which game in particular he has marked on the calendar.
"Our biggest game we want to win this regular season is against East on the 23rd," he said. "It's going to be one of the most packed home games of the season."
East vs. West is always one of the biggest rivalries of the season. However, the last time the two teams played with fans and students in attendance, the Patriots beat the Bucks at home. This year, it's time for the Bucks to get some revenge.
With the season right around the corner, I asked Stim what the team's ultimate goal is for the winter.
"Our goal is to win games and make it to states," he told me. "Right now, we are just taking it one game at a time trying to fix all the little things and tighten up our defense".
This year's Bucks seem riled up and ready for the games to begin. With a whole lot of screaming from Buck Nation and solid play, CB West is confident and excited that this season will be one to remember.