Student Council vs SGO, What Are the Differences, and Why to Get Involved?
As we continue the school year, many exciting events and fundraisers are happening. Despite the fun and festivities, it is important to know the student voices behind these events. At West, there are two main groups, Student Council and the Student Government Organization, known as SGO.  If you are like me, you have no clue the differences and responsibilities between each group. So I have decided to ask the presidents of both organizations, Will Berriman (Class Council) and Chelsea Curran (SGO) and a chosen representative, Kate Doyle (Class Council) and Emily Donald (SGO), about their current projects, how to become a part of their groups, and the so-called rivalry between the two.
First, I asked Student council some specific questions:
Can you explain the main roles of class council?
"The main role of class council is to help the students in the school become closer to each other, get involved, fundraise, and participate in certain events. The specific events that we work on vary by grade level" Kate Doyle, Vice president.
"We are more focused on activities and responsibilities pertaining to our grade, attempting fundraisers and cultivating new activities for the benefit of the students" Will Berriman, President.
What are the projects you guys are currently working on?
"Right now we have minor projects, but as the year progresses, we are working towards some bigger ones, such as possible sports-based activities and fundraising," says Will Berriman, President.
"We are currently creating ideas for fundraising for this year and getting more people involved in class council through ideas for our activities fair. We previously finished with our homecoming court project, where seniors were able to vote for our 2 winners!" states Kate Doyle, Vice President.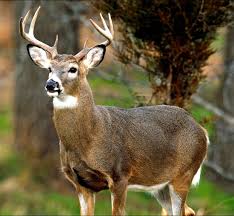 Overall, class council is appealing to those looking for involvement for their specific grade. They are currently working on more minor projects, but don't be fooled, will soon have more and bigger projects, like prom, to look out for.
Next, I asked members of SGO the same questions, to understand their roles and responsibilities:
Can you explain the main roles of SGO?
"The main role of the Student Government Organization is to represent and unify the entire student body and facilitate communication between students and faculty. We do our best to give students a voice in school affairs, while providing an outlet for student ideas, interests, and their needs, all the while working to create a positive culture of high student morale and school spirit," says Chelsea Curran, President.
"We plan school events, spirit days, and organize the sales of things such as t-shirts. We keep the student body updated on school-wide events by making posters and posting on social media," states Emily Donald, Senior member of SGO.
What are the projects you guys are currently working on?
"One of the projects we are working on is planning Powderpuff Football and encouraging more people to join. We also just planned a spirit day for the week of October 11th and sold Pink out shirts." Emily Donald, Senior member of SGO.
"It's been a while since we've had a Pep Rally because of the COVID-19 circumstances which has limited our ability to do certain things, but we're working to get one set up for the East v West Football Game on October 29th, if it's weather permitting. This week, given it's the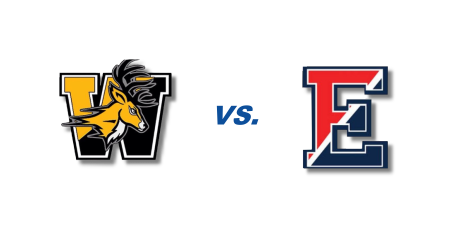 Pink Out Game, we've been selling T-Shirts every day during the entire Lunch & Learn time period to students who are looking to contribute to the fight against Breast Cancer." Chelsea Curran, President.
Altogether, SGO mainly plans events for all grade levels school wide. They are currently working on the spirit week themes and a possible pep rally for the East v West game!
Now that we know what each group generally does, and is currently doing, I decided to ask how those who wish to get involved can join/be elected:
How is SGO elected vs student council?
For student council, "People are interviewed to get into class council. Once in, you may run for an officer position (president, vice president, historian, treasurer, secretary) and the whole grade votes on who they'd like to nominate." Kate Doyle, Vice President.
Conversely, for SGO, "In SGO, the membership is based on expressed interest as we are a very inclusive and welcoming organization. However, officers are elected by club members, and at least in SGO, they run opposed." Chelsea Curran, President.
On a bit of a different note, I have heard that there is a bit of banter between the two groups, some friendly competition per say. So I asked the members directly what they think about this claim:
"The two groups often joke around with each other with which is the 'better leaders of the school but it's just for fun :)" Kate Doyle, Vice President
"Well, it's not very serious at all, although I don't know if that is how Chelsea views it *shoulder shrug*. We all know Class Council is better than SGO, but we have our significant responsibilities and they have theirs. Both organizations are necessary." Will Berriman, President
"I think Will woke up one morning and decided that Class Council had a superiority complex but at the end of the day, it's all fun and games. To clarify, though, SGO didn't start the beef, Class Council did. We'd rather work to unify the school than divide it, but I don't know if that's how Will sees it *shoulder shrug*. "Chelsea Curran, President.
So you heard it hear folks, some subtle shade (*shoulder shrug*), but both organizations understand the importance of each other.
Lastly, I asked the representatives if they could give a lasting, sales pitch type of statement to convince lowerclassman to join SGO or to get interviewed for class council, here are their responses:
For Student Government Organization:
"It is a really easy and fun way to get actively involved in planning school events and getting to know how West works. It is nice to get a say in things that effect you as a student and things that happen in school. It is fun to design posters that everyone will see in the halls". Emily Donald, Senior member of SGO.
"Student Government Organization is open to all student's school wide because we represent the entire student body. It's a fun way to get involved, be the voice of others, and its mainly student-ran, so you have a great opportunity to take an initiative and improve CB West with your friends. I would highly recommend joining. "Chelsea Curran, President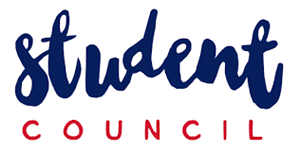 For Class Council:
"It lets you help out with a lot of events that the school is doing, gets you to fundraise, lets you work with teachers and house principals on what changes should be made around the school, and is a great group of people that get super close to each other through 3 years of advisory." Kate Doyle, Vice President.
"Students should join class council if they want to be more involved with and be a voice for their peers. Class council provides opportunities to enact things you see as positively impactful for the grade and can possibly pervade to the rest of the student body."  Will Berriman, President.
Overall, I hope that these questions provide you with some information, and maybe you can get involved in either SGO or class council. And despite what some may tell you, these two clubs do work together to keep the school running from the student's perspective!