Amanda Gorman, America's Newest Sensation
After the reading of her poem "The Hill We Climb" at President Biden's inauguration, the young poet continues to rise, and she is no where near done yet.
The rising, ravishing, riveting sensation that is Amanda Gorman has recently clogged the headlines after her astonishing reading of "The Hill We Climb" at President Biden's inauguration.
The beyond certified young poet is what some people will call the American dream. She was raised with her twin sister and older brother by their incredibly supportive single mom who was also an English teacher. She was born and has lived in L.A. just about her whole life.
In 2016 Gorman created her own non-profit business called, One Pen One Page. Her goal was to empower the young youth and minimalize inequality through the power of education. Through this organization as well as speaking at inner city schools (inspired by her mother) Amanda hoped to show children that no matter their background they can do remarkable things.
In 2017 Amanda was named the nation's first ever National Youth Poet Laureate, a national competition meant to give recognition to talented young poets. As a result, Gorman has recited her poems at the Library of congress, on television, and at special events like the Super Bowl. She has also won several awards from the Scholastic Art and Writing Awards, some regional and also the national Silver Medal for Novel Writing. Gorman is a United Nations Youth Delegate and has performed at the UN's Good Summit. Additionally, Amanda has written 2 books, Change Sings, a children's book, and a poetry book called The Hill We Climb.
Amanda is most known for her reciting of her poem, "The Hill We Climb" at President Biden's inauguration. Gorman was the youngest inaugural poet in American history. Some past poets include Robert Frost and Maya Angelou, one of her biggest inspirations. Amanda actually wore a ring of a caged bird as a tribute to Maya's most famous piece, "I Know Why the Caged Bird Sings". This ring was actually a gift from Oprah. Dr. Jill Biden was the one to select Gorman to be the inaugural poet, Gorman said she felt honored to be the first lady's first choice.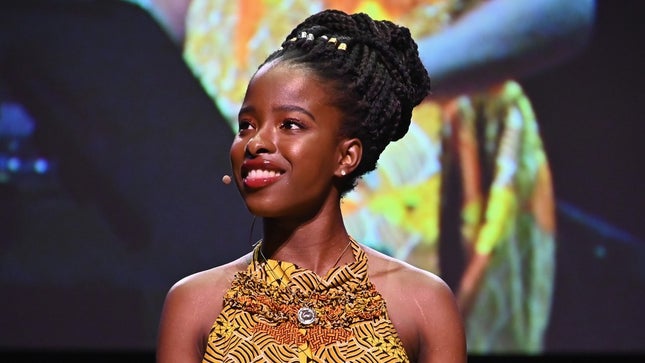 Amanda loves to listen to historical music while she's writing so she can get in the mood for inspiring the minds of the ones listening. She actually finished writing her inaugural poem after the riots at the Capitol. In her poem she describes the evil force that tried to destruct our democracy, but even if we might be delayed, our democracy will never be defeated.
This 23-year-old has showed many young girls what they are capable of despite reoccurring challenges. One of the biggest for Amanda was her speech impediment. Many sounds were difficult for the young poet to express, the main being the letter "r". Gorman had to practice using the song from "Hamilton", "Arron Burr, Sur" to ensure she could produce the sound clearly and fast. But her speech impediment did not stop her from doing unbelievable things.
And as if Gorman couldn't get any more impressive, she hopes to become a President, once she's eligible of course. In "The Hill We Climb", Amanda states, "a skinny Black girl descended from slaves a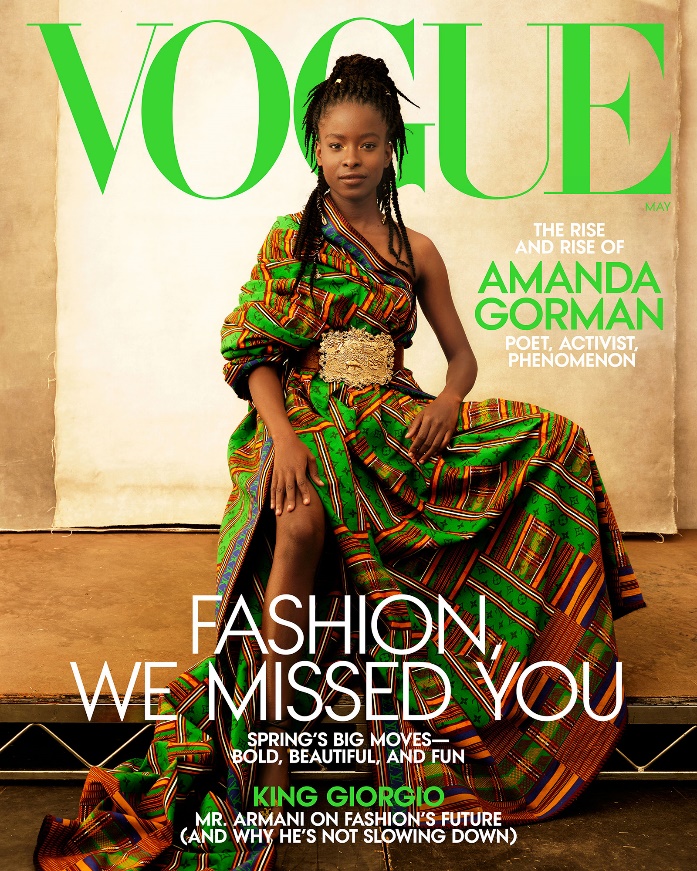 nd raised by a single mother can dream of becoming president" and Amanda was not joking; after a conversation with a teacher, she has been determined ever since.
As we continue to follow this incredible powerful young woman on her climb to the top, we must have faith in ourselves and others to do as we dream despite challenges. We have to use the power of using your own voice to speak for what we believe in and find idols that believe in us. Amanda does the unthinkable and urges us to do the same.
Also, don't forget to look out for Amanda on the cover of Vogue!