The Rising Fame of Chess
Why has this 1500-year-old game grown exponentially within the past year?
Chess, the board game that has endured for centuries, has recently regained significant traction.
Since mid-November 2020, approximately 100,000 people have been joining Chess.com, the world's largest chess website, each day. Now, the website currently hosts over 60 million members in total.
How did this antiquated game resurface into popularity?
One of the obvious reasons for this boom can be explained by the success of one of Netflix's hottest releases of 2020: The Queen's Gambit. Named for a chess move, the show explores the life of an orphaned prodigy who gains her fascination with chess at a young age. Her admiration and aptitude for the game struck the hearts of viewers, and the high-quality production of the show entranced others, encouraging them to partake in the unexpectedly thrilling game as well.
One of the other major reasons for this boom is the increased promotion of online chess. Within the past 2 years, and especially during the coronavirus pandemic, online gaming has expanded tremendously. After lockdown was initiated worldwide in March of 2020, chess, a game largely played in-person, had to be taken online. Subsequently, major chess events were cancelled and replaced with smaller online events instead. Masters of the game, most notably Grandmaster Hikaru Nakamura and International Master Levy Rozman, have even begun livestreaming more often in the absence of tournaments, attracting crowds of thousands of viewers on platforms like Twitch and YouTube to watch world-class gameplay from the comfort of their homes.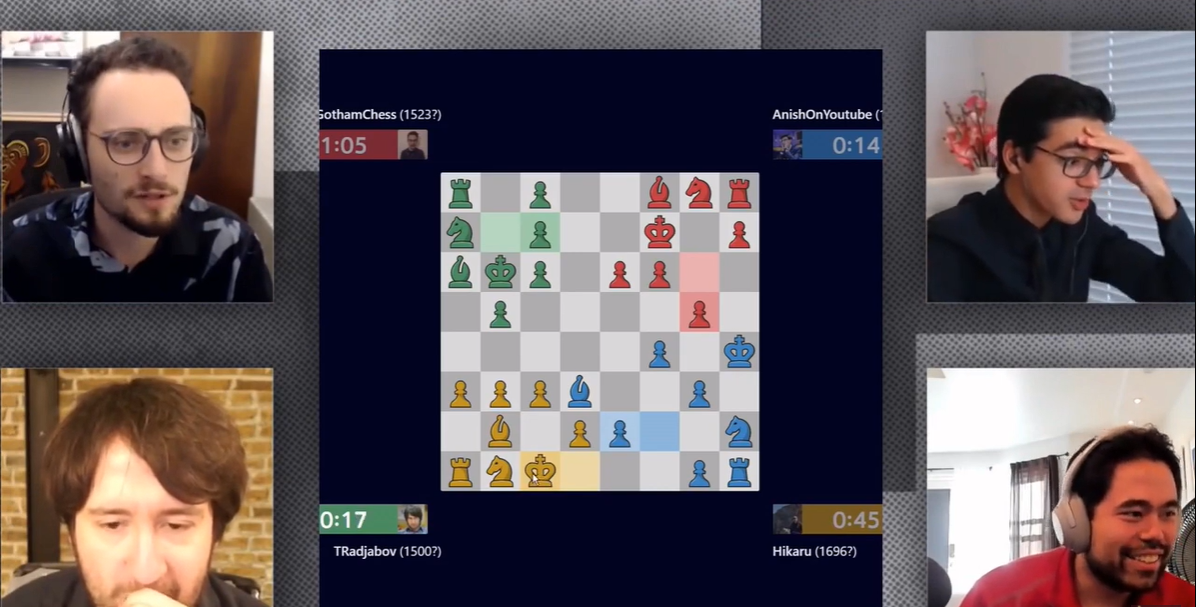 As a result of the popularity of The Queen's Gambit and the increase in online play, both old and new players of the game have turned to mastering—or at least just learning—chess. Perhaps the show or even online chess will get you hooked onto this unique game of strategy.
Whether their introduction is by one of the game's highest-ranked players, or someone who plays one on TV, it's safe to say that a new generation of chess players is being formed.