Cerebral Palsy Awareness Month
Each March is the month to recognize the challenges faced by, and experiences of, those with cerebral palsy.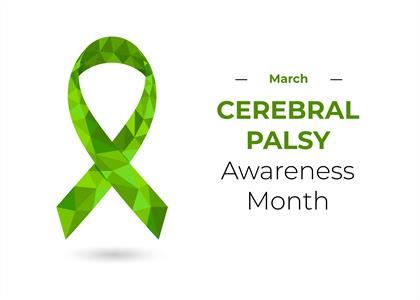 March is Cerebral Palsy Awareness Month, with the 25th being Cerebral Palsy Awareness Day. CP is a group of disorders that can affect movement and muscles that is caused by abnormal brain development. To honor this month, I talked to Emme Partyka, a sophomore at West who has cerebral palsy. She shares her experiences and is a role model for others, often expressing her thoughts and ideas with heartfelt pieces.
Q: What do you want people to know about Cerebral Palsy?
A: I think of Cerebral Palsy as an umbrella term, meaning that there is a spectrum on how it affects the individual. For me, my legs aren't as mobile as many others. However, I am still able to walk with canes and navigate independently with my motorized wheelchair. I am fortunate enough to have the abilities that I have today. There are many people I know who are nonverbal, they don't have any mobility in their legs, and some may have trouble breathing and are required to use a feeding tube. It all depends on the development of the brain. I also want people to know that it is not a disease, and it should not be used as a label for someone.
Q: How do you think that people should honor this month?
A: I can't stress enough how important it is to befriend someone who may be different. Outsiders are the people looking in to see where they belong. Fortunately, I have some of the most amazing and supportive friends the universe could offer. Honor this month by recognizing someone's differences. You never know how much one small interaction can change someone's day or life.
Q: Who do you look up to for inspiration?
A: During my times of trouble, I turn to music. Music puts the words to the feelings I can't explain. Music has always been something that I use if I need to be uplifted. Kelly Clarkson and Tori Kelly are two prime examples of inspiration for me. My family and friends have been very supportive of me and have never judged me for anything. They inspire me to become a better version of myself every day and I would never trade them for anything.
Q: What is one thing you would say to other people with Cerebral Palsy?
A: If I could travel back in time to give my younger self advice, it would be "don't let your disability define you." In fact, I don't even look at it as a disability. I look at it as an opportunity. That is how I believe that others with Cerebral Palsy and other disabilities, whether it be physical, mental, learning, etc. should look at it too. Though we may have limitations, we shouldn't let them hold us back from achieving whatever our highest aspirations may be.