Observing Black History Month at West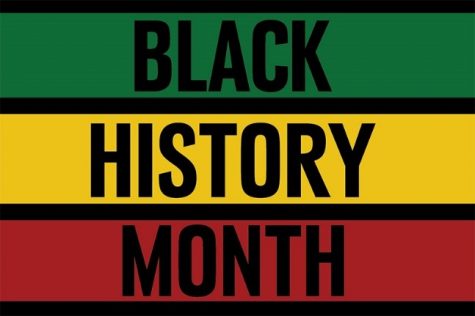 February is Black History Month. This month, we can look back on the contributions Black people have made and the challenges they've faced. This is a time to reflect on their experiences and history. For that reason, you may see more of the colors red, yellow, and green this month. They are the Pan-African colors. 
Though it's crucial to learn about the hardships Black people have gone through in the past, learning about advancements, achievements, and successes Black people have reached is important as well. At West, we can explore different ways to honor this month. Students can educate themselves and learn with the help of peers, the Internet, media, and more. In the West newsletter, the Brown Student Union made a statement on Black History Month. It reads:
"Black History Month is a month of pride, reflection, and aspiration. It is a time to celebrate black leaders and advancement; a time to appreciate and accept differences. As the world continues to work towards inclusivity, it is critically important to be intentional about the commitment to equitable education. Black History Month is a chance for us all to learn more about and celebrate African American history. It is an opportunity for us to foster an environment where we feel safe and open to contribute candidly and be part of a society where respect for each other's viewpoints and experiences are heard. As always, equity is an urgent matter and integral to invite diverse perspectives for humanity's fortitude."
The Black Lives Matter Club at West is another club that focuses on promoting equality. Dana Zhang, a member of the club, writes:
"This month, I am taking extra time to read articles, listen to podcasts (I'm obsessed with the ClubHouse app at the moment), and engage with anyone on the topic of Black History Month and, more than anything, racial inequality across all race identifications. I think for us to fully address/"fix" the ill-treatment of Black lives, we must also completely cover and address the discrimination of other races. Students can try to pull out similarities and differences in the treatment of races by reflecting on their own thoughts and opinions of people (especially people of color) and working to improve or change their opinions to create a more accepting world both inside (mentally) and out (socially)."
Throughout this month, students at West can share resources about Black History Month with their peers and have conversations with each other, learning about other perspectives and information.