Student Profile: Dana Zhang
As an accomplished musician already, Dana seeks to do more with her initiative to introduce instruments to students learning English.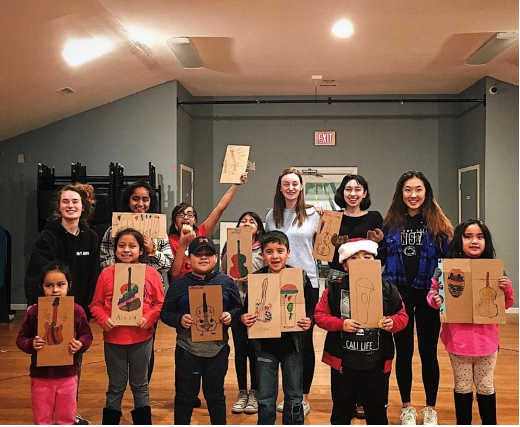 Ever since she was in 5th grade, West senior Dana Zhang has been mastering the art of cello performance with Yannis, her loyal cello.
Certainly an accomplished musician, she currently plays for the school orchestra and the chamber strings group. Additionally, she plays for the Temple University Music Preparatory for Gifted Young Musicians with conductor Aaron Picht. Dana has also performed at the PMEA Districts and Regionals concerts in 2020.
Around last year, I took part in an initiative Dana set forth for her community. Her initiative involved introducing instruments to children at the ESL (English as a Second Language) Program. The thoughtfulness put behind this effort and the impact it has made is something I find remarkable. Here's her account of how she got started:
"I used to tutor on Mondays for an hour at the ESL center and I was reading an essay from a 4th grader. In it, she talked about the struggles of her personal life. She began with how her dad was a landscaper and how he would always come home late. She also talked about how her friends would go to Disney and tell her about it while she couldn't afford to go herself. 4th grade was also instrument time for her, but despite wanting to play an instrument, purchasing one would be too expensive. I didn't feel right simply fixing her essay. I thought it was unfair for her not to be able to take this opportunity. So, I talked to the organizer of ESL and asked peers about organizing music sessions for the kids at that program. The first test trial was a success, and so I kept going from there."
The Interview:
TG: How were you first introduced to cello?
DZ: "It was 3rd grade, and there was a selection of instruments in front of me and absolutely hated how the violin sounded. I think cello was based off my previous knowledge of Yo-Yo Ma and felt a connection on that level and loved the way it sounded."
TG: What is it that made you stick to your instrument?
DZ: "I think everyone has a natural talent at something. For me, it was cello. Once it clicked, that made me really happy. My teacher, Sarah Yoon, has definitely helped me to stay connected with the instrument ever since."
TG: What is the biggest difficulty you have faced regarding your music experience?
DZ: "One of the biggest difficulties I have faced was the weight of expectations. Other difficulties I've had was tackling auditions. I had to ask myself, 'How do I mentally calm down?'"
TG: What's an interesting story?
DZ: "At the Districts audition, I stopped in the middle of my piece and cursed accidentally. It was funny, though, because the judges still clapped for me at the end."
Q: How important is practice to you?
A: "I think it has changed over time for me. When I started, I was strict with how long I practiced. When I reached middle school, though, I didn't have that kind of time anymore.
Practice should be relative.
Most importantly, practice should make you feel happy. You don't get anything done if you feel upset about it."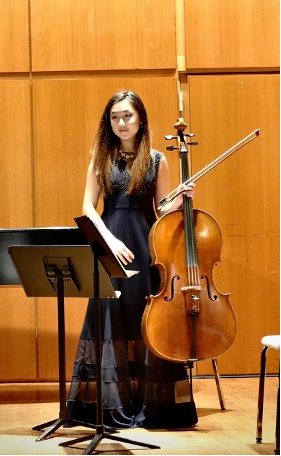 TG: How has cello/music changed your life?
DZ: "One side of my cello is dented from all the times I got frustrated, but because of that, it reminds me of how I have persisted. I would always go to pick it back up again. That's the only way my skill developed.
Musicians seem to think overall differently, too. They seem more open. Especially now, there's a lot of importance in being open.
I mean, being a musician has also helped me get into college!
Music also just makes me happier. When I feel down, I just pick up my cello and play something, even if it's just plucking the strings.
Lastly, it has taught me to be original and to stick to my own thoughts. A lot of times, my teacher would show me techniques used from her past. Some other cellists opted to play it some other way as well. However, I didn't always want to conform to these rules. I could choose my own style of playing best for me and this is what has helped me speak my mind."
---
This article is dedicated to Sarah Yoon, Dana's longtime cello instructor, and Jessica Tosti, both her Lenape and CB West Orchestra teacher.