What Netflix holiday movie should you watch over break?
Recently, I have watched Netflix holiday movies so you don't have to. Here is 4 movies released in 2020 and my thoughts on them: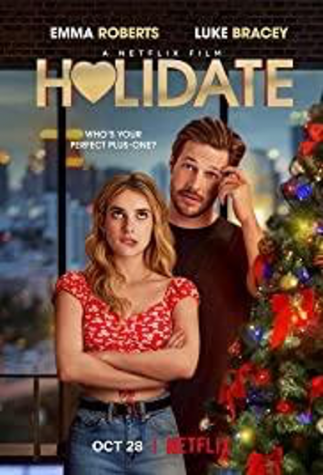 Holidate
Rating: 5/5 stars
The movie follows Sloane, a 30-year old girl who recently became single. She meets a guy at the mall, and they establish a deal: that they will date each other, but only on holidays. Ostensibly, it's just a  way that they'll never be single over the holidays, but through this we see how their relationship grows.
Comment: This movie surprised me; it has many famous cast members like Emma Roberts and Kristen Chenoweth. It was very fun and entertaining, and had an interesting, unpredictable plot. 
THE PRINCESS SWITCH: SWITCHED AGAIN
Rating: 4/5 stars
This movie follows Margaret and Stacy, two look-alike friends, and their new double (triple?), Margaret's cousin Fiona. As Margaret tries to patch up some relationship problems with her ex Kevin, and Stacy tries to help, Fiona must foil some evil plans. 
Comment: In order to fully enjoy this movie, I had to watch the original first, which I must say was also fairly good. Vanessa Hudgens does a great job portraying all the different characters, but the storyline is a bit similar to the original's, which makes the movie boring overall.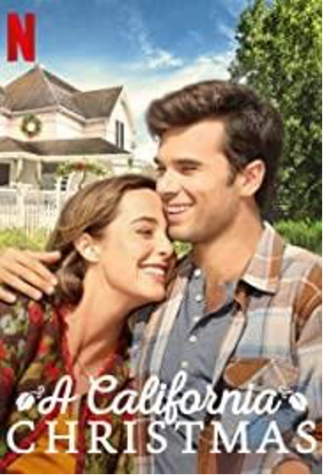 A California Christmas
Rating: 4.5/5 stars
A wealthy, charming Joseph has one job: to get Callie and her family to sell their farm to his mother's real estate company. But as he poses as a farm worker to grow a connection, he finds himself unable to betray them in the way he was originally prompted to. 
Comment: Netflix gave Hallmark a run for their money with this one. I'm a sucker for Hallmark movies, so I enjoyed this one quite a bit. Although the plot was pretty predictable, it still had a couple twists that made it unique. Overall, a good movie for hopeless romantics. 
Operation Christmas Drop
Rating: 3.5/5 stars
Congressional aide Erica is sent to a beachside Air Force base to audit and close it, ending its traditional present drop the military performs for remote islands in need. As she begins to grow close to Capt. Andrew Jantz, he becomes interested in her intentions and tries to convince her otherwise.
Comment: Out of all the movies, this was my least favorite. I found it boring at times and it wasn't interesting from the very beginning. The best part of this movie was the historical part at the end, where they described the actual Christmas present drop the military performs.