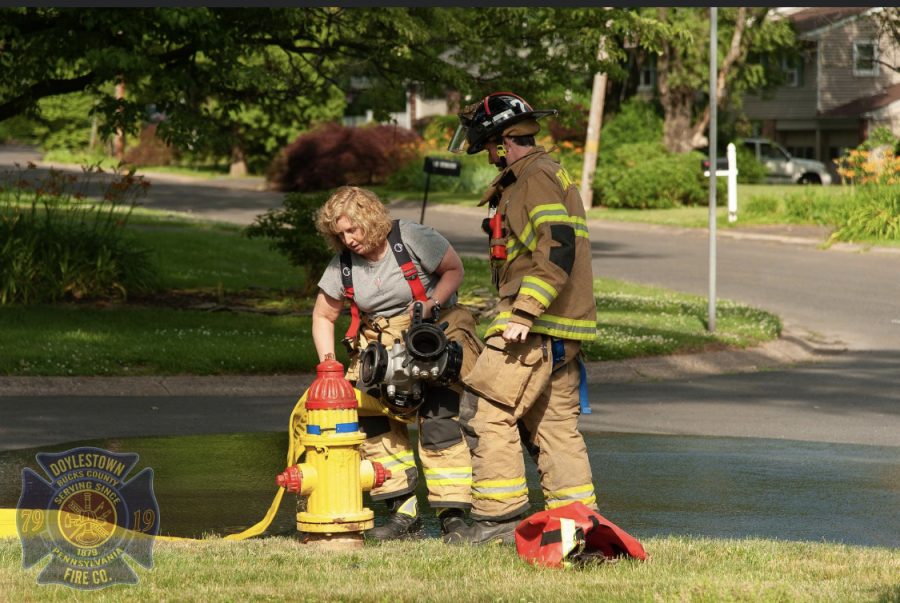 MRB: You were just appointed to the Doylestown Borough Council. What was the appointment process, and what is your role on the council? Are you the youngest member of the council?
BTM: I was appointed to the council, the process started last January. I turned in an application which was followed up by an interview. After the interview, the panel discussed who they wanted to give the position to. My role in the council is to learn how the local government system works by attending meetings. I am the youngest member of the council.
MRB: You are a volunteer firefighter for Doylestown Borough. How long have you been a volunteer, and what is the volunteer training process like?
BTM: I have been a volunteer with the Doylestown fire company for a year and a half. We hold weekly training within the department where we refresh our skills and keep up to date on the new tactics. I am also taking a class through the Bucks County Community College, this class teaches me everything I need to know in order to become an interior firefighter. This class is 196 hours long and I must attend it 3 days a week.
MRB: Are you playing hockey for CB West again? 
BTM: I am planning on playing hockey for CB West again, as a team we are hoping to move forward with our season with a slight delay at the start of the season.
MRB:  How do you balance all of your sports, schoolwork, and volunteer activities?
BTM: In order to balance all of my activities, I must prioritize what is most important to least important. School is the most important so I complete all of my work for that before I start to work on anything for another activity.
MRB: What are your plans after CB West?
BTM: After CB West, I am planning on attending college and majoring in either business or marketing.