Sudden Salutations: Tucker Carlson & Don Lemon Off the Air
Sudden Salutations: Tucker Carlson and Don Lemon Off the Air
Allyson Kling, Editor
*WRITTEN ON APRIL 26, 2023*
During this past week, 2 major figures of news broadcasting left their positions. One was Tucker Carlson, a long-time republican spokesperson for Fox News, and the other was Don Lemon, a experienced employee at the democratically-based company, CNN. This came as a shock to many fans and viewers of these channels because both Carlson and Lemon were among the most viewed of the channels and had been with their channels for over 10 years each.
Tucker Carlson
On Monday, April 24th, Fox News announced that they would be parting ways with their most popular anchor, Tucker Carlson. This news came a few days following the company's fate of paying nearly $800,000,000 dollars to Dominion Voting Systems, a company that produces electronic voting hardware, after a defamation lawsuit that put Fox News Network in financial and public danger. With him saying "I'll see you all on Monday" on his last show on Friday, Carlson's departure seemed completely sudden. Regular viewers of Fox News did not appreciate this change, and countless Fox subscribers cancelled their subscriptions in the span of 24 hours. Within a day, Fox News' value as company decreased by a harsh $500,000,000 dollars.
During the past few days, Brian Kilmeade has filled Tucker's 8pm slot on the channel. As Kilmeade started his first Fox News Tonight show, he lightly addressed the situation by saying "As you have probably heard, Fox News and Tucker Carlson have agreed to part ways. I wish Tucker the best. I'm great friends with Tucker and always will be, but right now its time for 'Fox News Tonight,' so let's get started."
Tucker's nightly show was a majorly popular program on cable, which easily passed CNN and MSNBC in viewership since 2016. Throughout Tucker Carlson's career on Fox, he grew a reputation for saying whatever he believed was his personal truth, even if it worked against the societal agenda. He most gathered controversy on immigration, human rights, and of course, opinions on political figures. He also faced backlash from many on his views on the 2020 presidential election and the events that took place on January 6th, 2020. Being the most popular news anchor on cable during his run, Tucker Carlson brought an average of 3.2 million views to Fox News per week.
Fast forward to 2023, while Fox News was in the heat or a trial with a voting company for defamation, Tucker's personal communications from 2020 regarding the election were revived, where he said that claims about voter fraud in the 2020 election were useless and had no evidence. Fox News also faced many other issues related to people's perception of Tucker Carlson over the past few years, and after it all, some day that his departure was for the best. Even though Carlson has not spoken on his leaving yet, it is rumored that he may attempt to join Newsmax or start his own radio show, like Sean Hannity.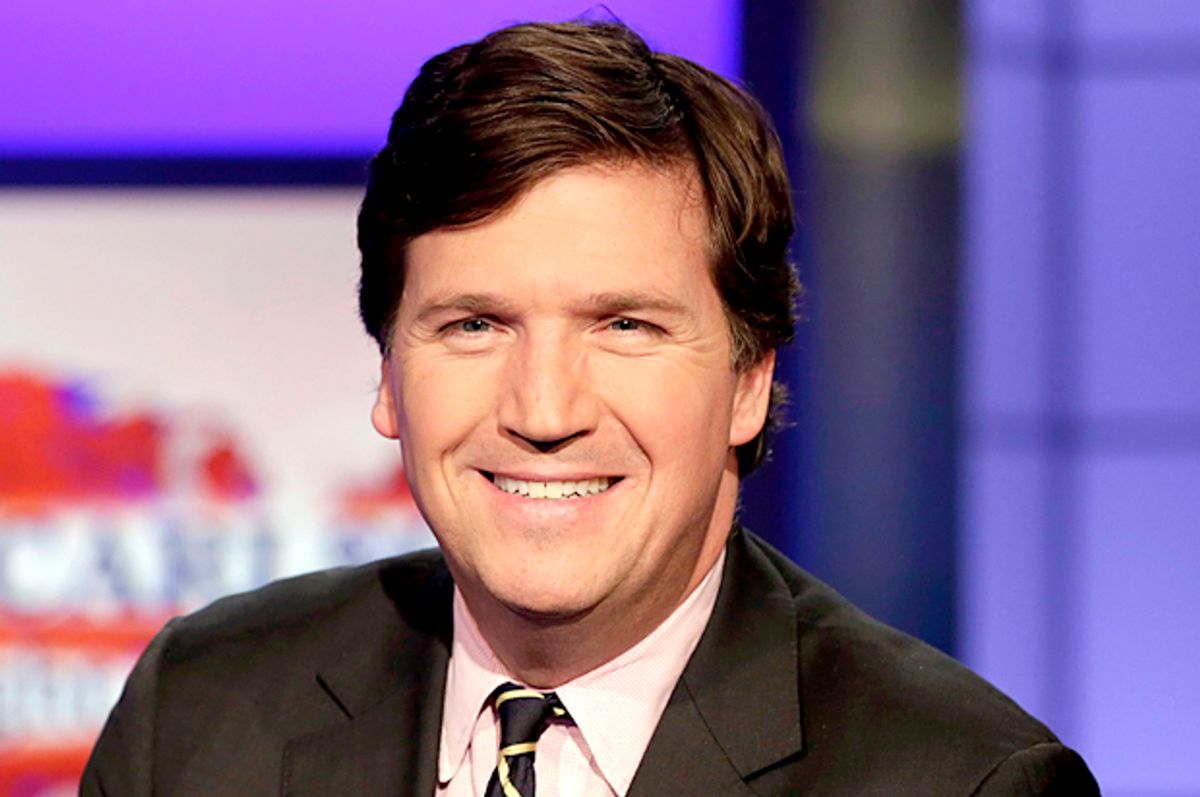 Don Lemon
Within an hour of Fox News announcing their departure with Tucker Carlson, CNN revealed the news that they had let go one of their own, Don Lemon. Unlike Carlson, Lemon did address his termination with a tweet on his Twitter account. He stated, "I was informed this morning that I have been terminated by CNN. I am stunned." It is still being questioned as to why Don Lemon was fired from CNN, and neither Lemon or CNN has provided a reason for the termination as of April 26th, 2023. In addition to Don Lemon's original tweet, he also expressed his frustration with CNN and his appreciation for his coworkers later with this second statement:
"After 17 years at CNN I would have thought that someone in management would have the decency to tell me directly. At no time was I ever given any indication that I would not be able to continue to do the work I have loved at the network. It is clear that there are some larger issues at play. With that said, I want to thank my colleagues and the many teams I have worked with for an incredible run. They are the most talented journalists in the business, and I wish them all the best."
After Don's twitter message, CNN's twitter account for communications stated that "Don Lemon's statement about this morning's events is inaccurate. He was offered an opportunity to meet with management but instead released a statement on Twitter." Evidently, there are a few conflicting perspectives in regard to Lemon's termination.
Lemon is best known for his commentary on the democratic news network CNN, and his work on NBC and Pennsylvania and Alabama's local news stations prior to his employment at CNN. As many other news anchors on CNN, Don Lemon frequently argued leftist views on hot topics such as race, LGBTQ+ rights, crime, gun control, and other debated topics.
Despite Lemon having a large following from CNN viewers, he faced a wave of controversy when he was accused of misogyny after a discussion on air with Nikki Haley, former governor of South Carolina. During the discussion between them, Haley, aged 51, revealed her opinion that all politicians over the age of 75 should receive mental evaluations before serving. In response to this, Don Lemon said "Nikki Haley is not in her prime, sorry. A woman is considered to be in her prime in her 20s, 30s, and maybe her 40s." Following this statement, Lemon took a week's break from his broadcast as he dealt with backlash. This incident is considered to have possibly began Lemon's downward spiral into termination.