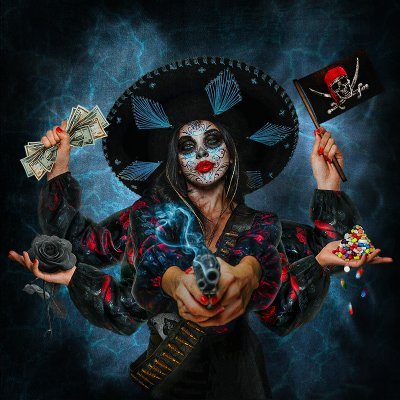 After almost a decade, 90s punk band The Offspring return with a surprisingly good album for a band entering their fourth decade. Their first album since 2012s Days Go By finds more of the same energetic skate-punk that first brought them success back in the mid-90s but feels a little too much like something we've heard too many times before.
The Offspring have always had a weird career path, originating as California punk band in the late 80s before finding massive success with 1994 Smash, which to this day remains the highest selling independent album of all time. Despite their success in the past, The Offspring tend to get forgotten during most discussions of the mid 90s punk explosion. Their move to a major label never brought them the massive mainstream success that Green Day had, and the aforementioned move alienated many of their fans, something Rancid managed to avoided by staying independent. While the Offspring never reached the success of Smash again, they did manage to have a decently successful career into the 2010s.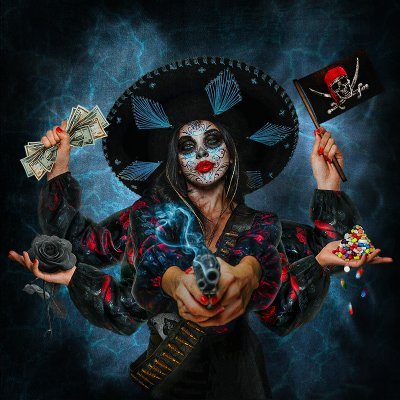 Let the Bad Times Roll is the band's first album in 9 years, and a lot has changed. The album was postponed several times, after bassist Greg K. left the band and singer Dexter Holland was completing a PhD in molecular biology. K.'s Departure leaves just Holland and guitarist Kevin "Noodles" Wasserman from the bands 90's lineup.
While none of these songs are quite as good as "Come out and Play" or "Self-Esteem" from Smash there are still good songs on this album. Opener "This is not Utopia" declares that "The roots of America / Are the roots of Hysteria". The title track is an upbeat song that is surprisingly catchy given its dark subject matter. The bass driven "Coming for You" is a highlight as well. Not everything necessarily works, however; the minute long cover of the Edvard Grieg's 1875 classical piece "In the Hall of the Mountain King" is just bizarre. Not that it doesn't sound good, it sounds fine, but I can't figure out what it's doing on this album. It's followed by "The Opioid Diaries" which takes a very human look at the opioid crisis impacting many people today and instead blaming the drug companies that started this mess.
"But they're not junkies like the news guy said
They're just kids who've gotten over their heads
Big Pharma hooked them in the first place
And it won't stop"
The album closes with the piano ballad "Gone Away", a first for the band and the only glimpse of an attempt to branch out from the sound they've had for the past 30 years.
Let the Bad Times Roll is the third Offspring album to be produced by Bob rock, best know for his work in the late 80s with band like Bon Jovi, Motley Crue, and Metallica. While seemingly a strange choice, the album does sound very good, all things considered. Everything sounds the way it is supposed to do, but it's not the most original. It sounds exactly like what you would expect an Offspring album to sound like, so it certainly works in that regard. While it's far better material than expected from a band in their fourth decade as a band, it can't help but feel a little disappointing; after all, they had 9 years to make this album, and it feels like it should be better.
All things considered, Let the Bad Times Roll is far from a bad album and definitely worth checking out for any fans of the Offspring's previous work or 90s punk in general. While they have long since ceased to be culturally relevant in the way the once were, they still make good music.